Your office called and they want you back. Big tech was first to initiate work from home, perpetuating the idea that remote was here to stay…but those days are numbered. The corporate footprint will change, as some businesses will dump empty space, and others will expand in preparation of growth and distancing. Change makes sense when things go askew yet C-Suite and team leaders are discovering that workplace behavior post Pandemic might not be so easy to earn back.
In January 2021, the Washington Post shared predictions of tomorrows' office. The consensus was the future workplace must look different than anticipated pre-Covid: more expanded recruitment procedures; salary adjustments; AI; voice assistant technology; re-purposed space; digital tools to secure space; health and safety remains a priority. And the biggest change of all was a preference towards hybrid schedules. The workday looks different therefore, each workplace will need to implement change that works for them.  Workplace experts will deal with anxious, forward planning Managers as they continue to morph with the future work environment.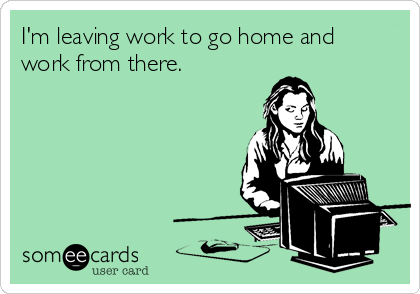 Employers want their employees back, even if using a hybrid schedule is the only option. Teams have re-learned how to balance home and work. Offices will cater to in-person interaction, to work on collaborative projects. But it's time to get back to unscheduled conversations around the water cooler and put an end to Zoom fatigue.
"Most business leaders will set office expectations geared toward…productivity of their workers…having a professional-looking staff…excited to put on nice clothes again," John Simon, President Paul Simon CO, The Ledger.
Some companies are on a fast track for return. Office occupancy among law firms, less tech savvy corporates, and those that rely on paper documentation have more rigid policies in place for a return. Law firms deal with sensitive information that they may feel is less secure on home-based computers. Although there are tech-savvy workers who can successfully telecommute, many law firms and defense contractors are concerned about security risks.
Companies will adhere to government rules, shifting guidelines and employee expectations. While some allowed workers to return to the office of their own accord, others were eager to return. With distancing guidelines in place, most businesses are expected to adopt a hybrid approach that requires extensive scenario planning. Employers could enforce workers to return on the threat of being fired or refusing to get vaccinated, but it's an unlikely scenario unless they work in high-risk environments. Employers will encourage rather than require teams be vaccinated. But the job market is tight, making companies back off. Good people will find a job elsewhere. If employers aren't taking care of staff, they risk losing good people. In the United States, we have 14 at-will employment and firing states, limited by public policy, implied contract and implied covenant of good faith. The presumption of at-will is strong so it can be difficult for an employee to prove otherwise. These states have been treading a fine line this past year: should an employee claim illness or long-term symptoms, the employer could say the employee is no longer doing their job.
Employment lawyers say questions around vaccines will continue. If they require employees to be vaccinated, each business will need to consider any viable exception based on religious and health grounds.
Company layouts are making accommodations against every changing health and safety guidelines. Many businesses are opting for the wait-and-see approach to big change to determine what might work best. Leases have not yet expired, new construction is on pause due to supply chain interruption, space changes with unassigned desks, flexible layouts and work pods, firms are in long-term leases and aren't making changes to existing office furniture or set-ups.
"…Office return may remain depressed…but should reach…50% post Labor Day, 80% by year end…a Gartner survey of 130 HR leaders in December found 90% plan to let employees work remotely some of the time even after vaccination…thinking 10%…remains home, a third will return five (5) days a week, two-thirds will let…split time between home and office…meaning 34% would be remote on any given day." Paul Leonard, Managing Consultant. CoStar.