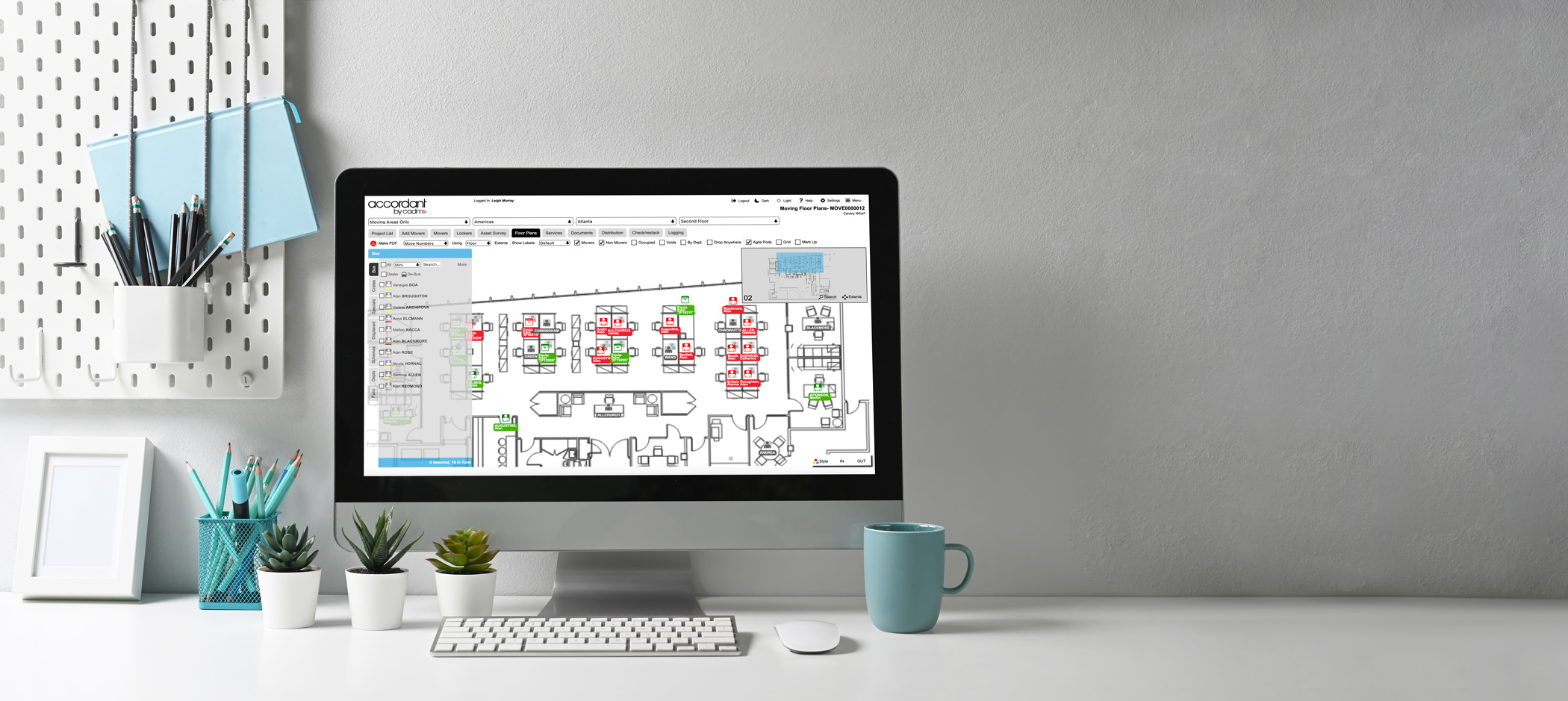 Moves & Changes
A complete tool to plan moves from start to finish
Move jobs are notoriously tedious and long. They are known for being tricky, especially when they are bigger jobs, such as office moves. However, with Accordant, Move jobs can be completed within minutes. Planning how to effectively use your workspaces, adjusting to a hybrid working strategy, relocating teams as needed and finding the best spaces for new employees is easily accomplished with Accordant.
Can the planning process be easy, the communication be effective, and the execution be accurate?
Easily plan every type and size of move project using the wide range of tools in Accordant's Move Module. Move planners can quickly develop a range of different scenario plans, import move lists and requests, and model different space allocations. Then, use floor plan based 'drag and drop' to reposition employees and visualize each move on the floor plans.
As move plans are being developed, other users can be included to review and (if needed) adjust employee placements. Easily understandable move reports and floorplan-based outputs are provided as standard to help communicate move plans all stakeholders. Once a move plan is ready to be executed, communications can be sent to all movers and move team members to provide information and updates.
Additional elements can be included in any move plan. This includes locker assignments for hybrid employees, or equipment associated with the employee or work area. Project requirements and costs can also be included and move plans and sent to 3rd party contractors, move planners and internal teams.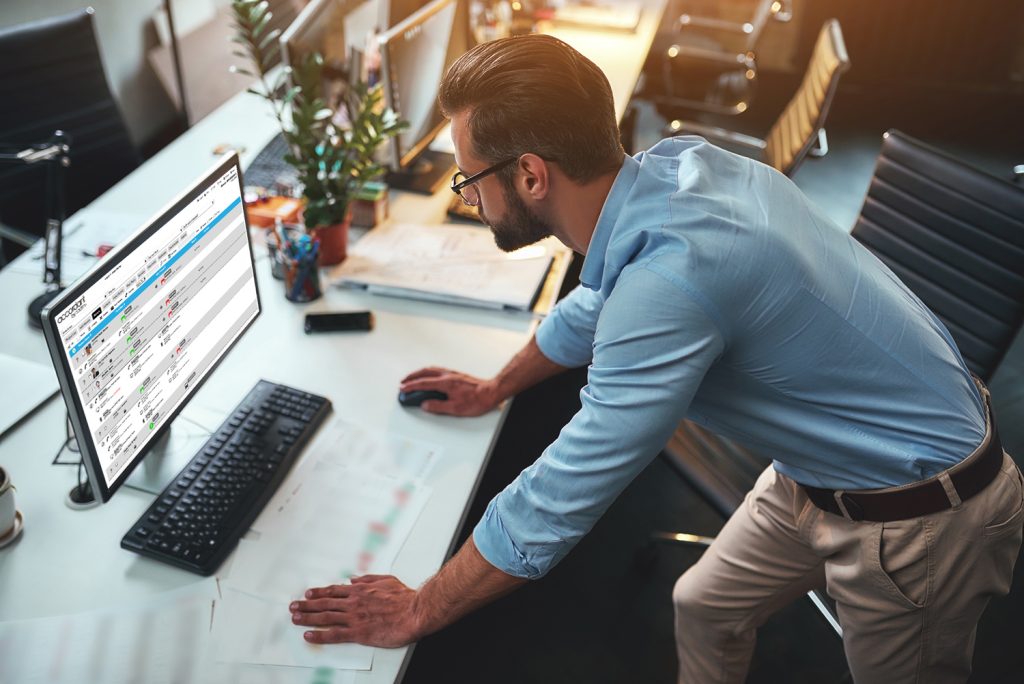 Complete a move job from start to finish in minutes. It really is that easy

Creating vast amounts of documentation is an automated process with Accordant
Visually plan your office to make sure everyone is sat in exactly the space they need to be
Let's talk about moves & changes!