Wayfinding
Find people, places and things on your mobile or PC
One of the simplest ways to make working in your office better for your staff is using our wayfinder tool to make locating things and people as easy as possible. Being able to find anything, and anyone, you need saves valuable time for everyone in the office.
Can I search for someone and find them on a floor plan?
Accordant has a simple to use wayfinder interface that makes locating people, places and things as simple as typing in some information and receiving instant results. These can be displayed in several different formats, and contains useful information such as location and contact information.
This also means that finding exactly where your upcoming meeting is being held can be done in minutes. Whether your new to the company, and therefore the space, or you need to be sure you have the right location, our wayfinding tool is incredibly handy.
This information can also be viewed on a floor plan, so your staff can locate things quickly and easily. Being able to find anything and anyone you need keeps the office organized and saves valuable time for everyone.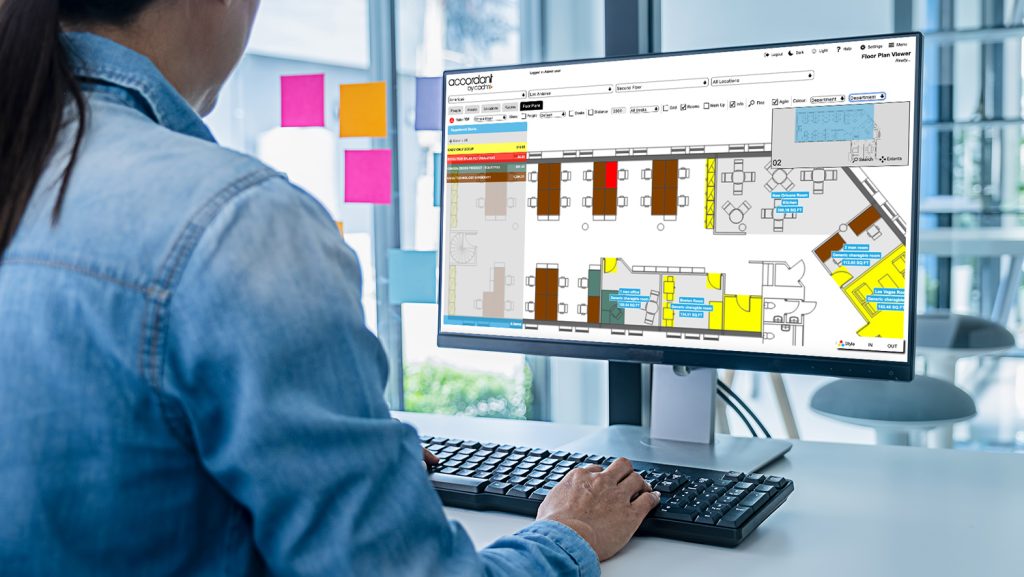 Enable users to easily answer any questions they have about their workspaces
Save employees time when finding break out spaces, meeting rooms or where to get a coffee
 Finding where colleagues sit, when they will be in the office and which space they have booked is simple on your phone or pc
Let's talk about finding people!