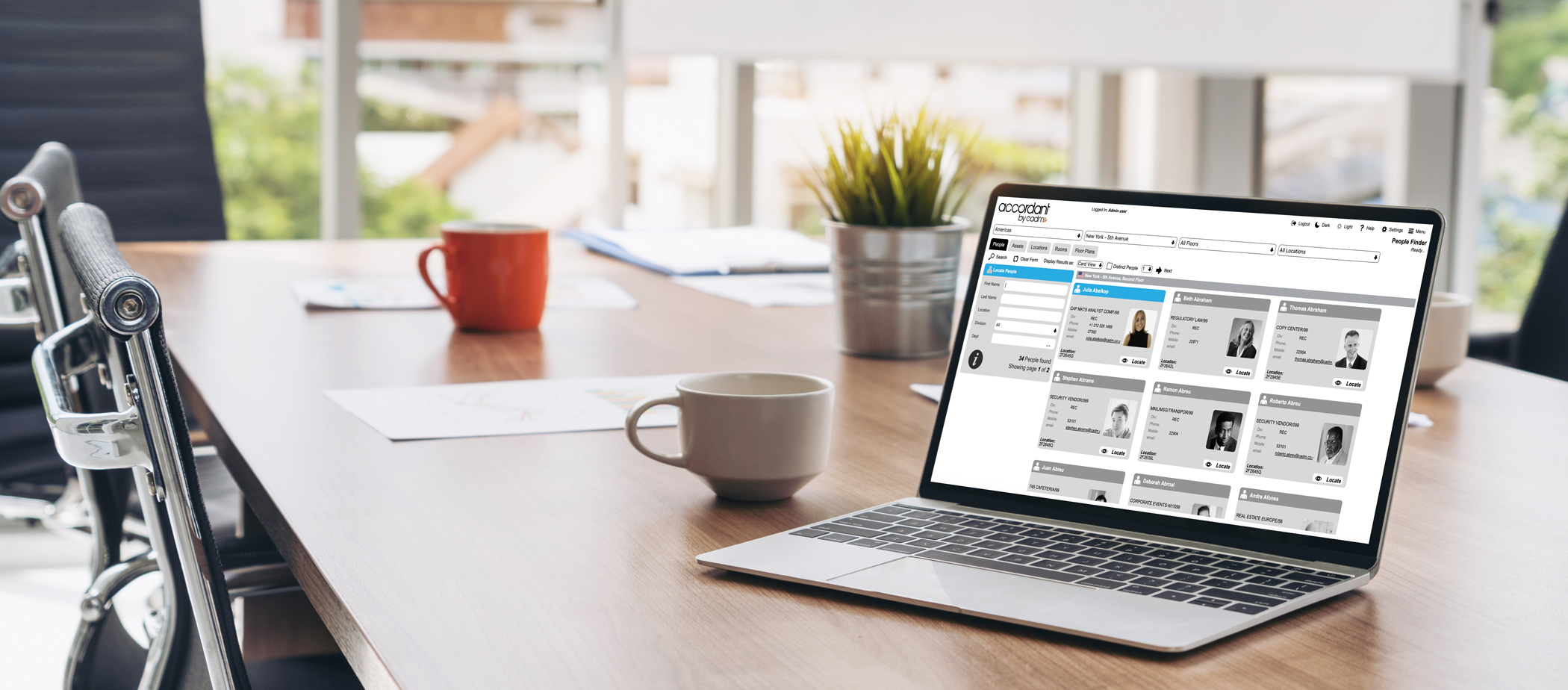 I want to see a demo of
We Taylor the demo to your needs. Once we know what type of workspace you have and what you're interested are we can make sure to show you the most relevant features. However, here is an overview of some of the basic parts of the demo.
Who will I be speaking to?
You will be speaking to one of our product specialists. They will be able to talk you through the main aspects of the software, answer any questions you have and help you to understand how the system will work for you.
Who can attend?
Whilst we are happy to have a 1-2-1 demo with you, we encourage you to bring along any colleagues who may have questions or who will help you to make this important decision.
When and where?
Our initial demo's are completed virtually. As Accordant can be a 100% web-based system, virtual demonstrations are not a problem. You can choose a day and time you prefer by taking a look at our calendar.
What will I see in the demo?
Understand how your space is actually being used by visualizing data directly on your floor plans.
Quickly produce reports that deliver understandable data and floorplan based information to your stakeholders.
Easily update floor plans, space allocation and seat/room assignments using our simple web based tools.
Produce multiple move plans for every scenario, large or small.
Support hybrid working styles with booking functionality, neighborhoods and fixed seating assignments.
Easily share space resources amongst different departments and users.
Smoothly move from an older system to Accordant. CadM can quickly convert the data and drawings you want to keep and have you up and running in a few weeks.