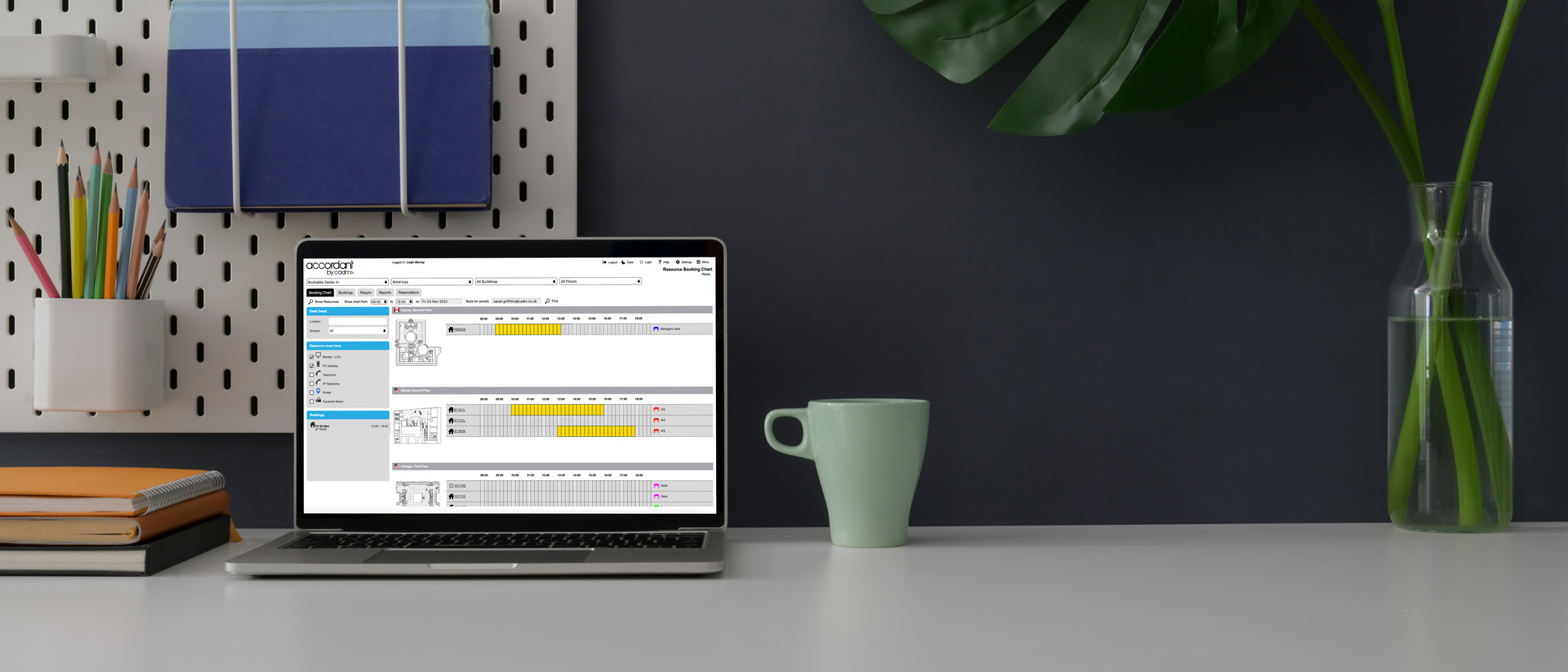 Desk Booking
Easily book a desk from your mobile or PC
In recent years, desk booking has surged in popularity. With the rise of hybrid work arrangements, bookings have not only become increasingly common but also favored by many. Our approach provides you with the assurance of having a reserved desk upon arrival and the flexibility to choose your preferred workspace. Nevertheless, coordinating desk booking can be a complex task. This is particularly tricky when dealing with a large number of desks or implementing it within your organization for the first time. That's where Accordant comes in.
How can desk booking help organize a hybrid office?
Desk booking in Accordant can take many forms, depending on how you are choosing to arrange your staff. If you want to start hot desking in the office, your staff can easily select the desk they would like to book from the floor plan and book it in just a few clicks. This can be done from their computer or their phone. If you want to use agile areas or zones, you can assign people to specific zones and they can book desks exclusive to these zones. If you want to track utilization or be aware of when people are coming in, we allow people to book their own assigned desk. This will only ever be available to be booked by them and gives them the ability to track their own time in the office.
Find out where your team have booked, as well as book your own desk right from your phone
Book desks as well as reserve the desk you want for longer periods of time
Book desks for others, and easily transfer bookings when needed
Let's talk about bookings!